I was delighted to be part of this panel for LadiesCon! Such a great time talking with other ladies about gaming and game dev. It's always so inspiring to talk with other game creators.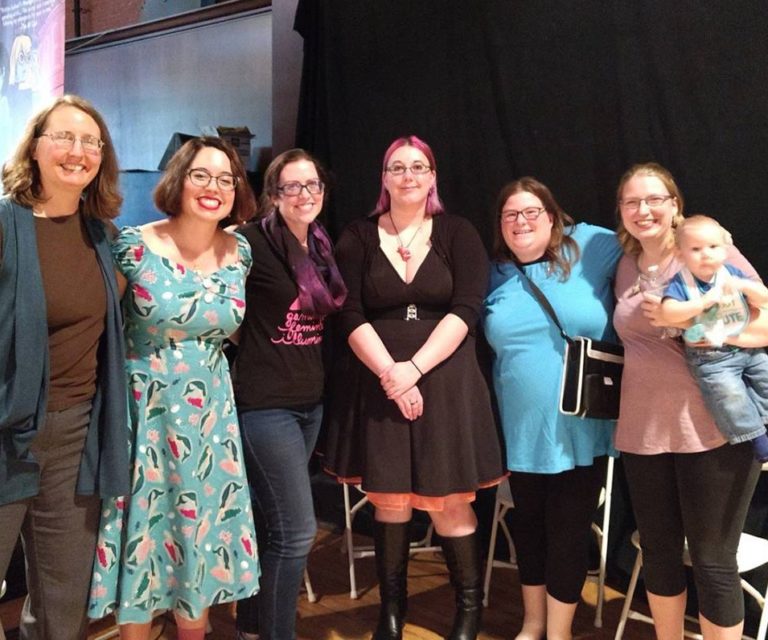 Women in Games: From Designing to Playing and Nurturing the Next Generation

Panelists:

Tracey Michienzi, Co-Founder and Co-Organizer of ELS Game Day
Savannah Camacho, Co-Founder and Co-Organizer of ELS Game Day
Emily Care Boss, Independent Game Designer/ Publisher, Black and Green Games
Adri Kliger, Co-Organizer of Women in Games, Boston
Meg Stivison, game designer for Small Monsters Games
Sarah Zaidan, comics artist and game designer

Have you ever looked around just to notice that you are the only woman in your game group? Ever feel like you don't belong in the hobby? Trust us, you aren't alone. The number of women who admit to gaming as a hobby are rising, and we are going to talk about it. Our esteemed panelists will discuss women's roles in the gaming industry, equality in gaming, and how to create a positive gaming environment to set a good example to women gamers of the future.
via LadiesCon