A week ago, reporters and editors in the combined newsroom of DNAinfo and Gothamist, two of New York City's leading digital purveyors of local news, celebrated victory in their vote to join a union.
On Thursday, they lost their jobs, as Joe Ricketts, the billionaire founder of TD Ameritrade who owned the sites, shut them down.

…

When the DNAinfo and Gothamist New York newsrooms first moved to join the union in April, management warned that there might be dire consequences.

DNAinfo's chief operating officer sent the staff an email wondering if a union might be "the final straw that caused the business to close." Around the same time, Mr. Ricketts, whose family owns the Chicago Cubs, wrote, "As long as it's my money that's paying for everything, I intend to be the one making the decisions about the direction of the business."

In September, Mr. Ricketts, a conservative who supported President Trump in last year's election, raised the ante with a post on his blog titled "Why I'm Against Unions At Businesses I Create," in which he argued that "unions promote a corrosive us-against-them dynamic that destroys the esprit de corps businesses need to succeed.
Source: DNAinfo and Gothamist Are Shut Down After Vote to Unionize – The New York Times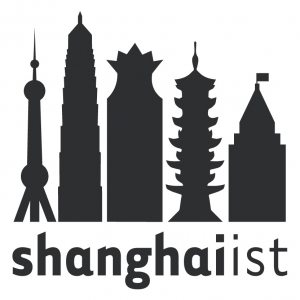 This is an insanely depressing story, not least because I really enjoy(ed) the goofy local culture pieces on Gothamist and Shanghaiist. Those sites meant a lot to me personally in my Brooklyn years and my China years, and in the times I've felt homesick for Brooklyn and China.
But it's a depressing story on a macro scale. Writers and other creatives often struggle to be paid like valued craftspeople, not like dilatantes, and I won't even touch the freelance / contractor / gig economy that saves employers loads of money by maintaining workers' ineligibility for company health insurance.  But it doesn't sound like the new union actually asked for money or health insurance or anything, just that a union was formed and the possibility of collective bargaining was introduced. The prospect was so off-putting to the billionaire owner that he just shut down the magazines.
This story gives lie to those narratives about how "job creators" deserve assistance to spread prosperity to the community, and all the bootstraps narratives about working harder and earning more, and all the self-determination narratives about how if you don't like your salary or your work, you can change your job. The key to prosperity isn't to work harder or longer or skip those self-indulgent coffees, it's to be a billionaire and cut any companies that aren't turning enough profit.